Amica BC276.3
Integrated Larder Fridge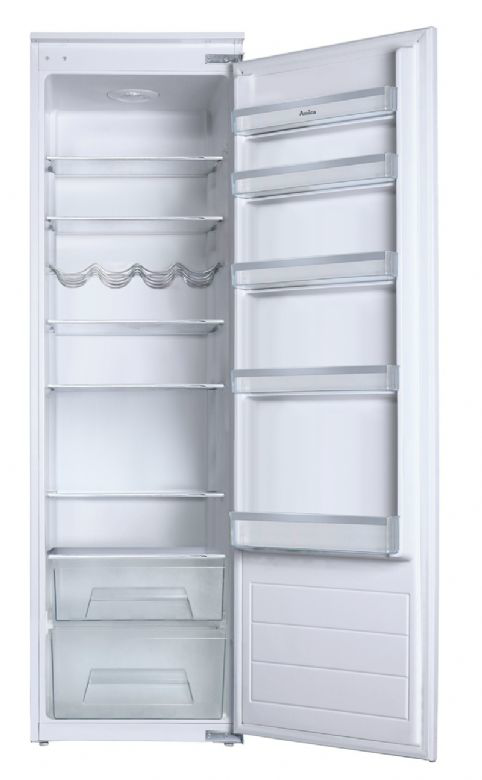 Main Features:

An impressive energy rating of A+ means valuable savings on your energy bills.
The safety shelves can carry up to 100 kg, and are surrounded by a raised frame preventing any spillages from dripping onto other food.
Easy and secure storage for up to five large bottles which can fold away when you don't need it.
Fruit and vegetable containers are a functional solution. They allow different kinds of fruits and vegetables to be stored tidily. They also keep the odours of aromatic products in.

Reversible Doors
Adjustable Thermostat
Slider system installation.
Fridge Gross Capacity : 319 Litres
Annual Energy Consumption: 142kWh
Noise Level: 41dB
Can be used independently or installed side by side with the matching freezer.

Energy Rating : A+
Dimensions (H x W x D) 1773mm x 540mm x 540mm
Minimum cabinet opening size (H x W x D): 1780mm x 560mm x 560mm


This Amica appliance comes with a full 2 year warranty.


This appliance is no longer available,
please follow this this link to view our current models,