Electrolux ESL6210LO
60cm Integrated Dishwasher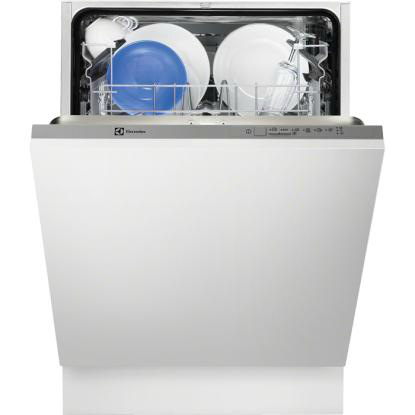 Features and functions:

49dBA - quiet in operation.
5 programmes and 3 temperature options including:
Energy saving 50°C, Intensive 70°C, Normal 65°C, Pre-Wash, Grade A Quick Wash 30mins.
Up to 3 hours time delay.
12 place setting
Height adjustable upper basket, with 4 foldable cup racks.
Push button controls, easy to access.
15.5 litres, more economical than washing by hand.
Active drying, for outstanding drying results.

Energy Rating : A
Dimensions (H x W x D) 818mm x 596mm x 555mm
Minimum opening size (H x W x D): 830mm x 600mm x 560mm

This Electrolux appliance comes with a full 2 year warranty.







This appliance is no longer available,
please follow this this link to view our current models,