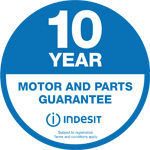 Indesit INCB31AA4D
Integrated 50 50 Fridge Freezer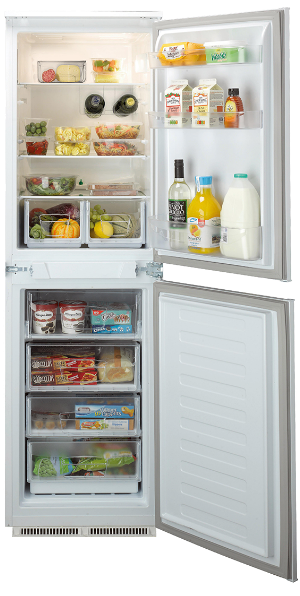 Fridge Features

Cooling system : Static
Fridge Defrosting : Yes
No. of shelves : 2
Shelf Type : Safety Glass Shelves
No.of salad crispers : 2
Number of inner door shelves : 3

Fridge Features

Cooling System : Static
Number of Freezer compartments : 4
No. of ice trays : 2

Antibacterial Protection
Fridge Gross Capacity : 159 Litres
Freezer Gross Capacity : 109 Litres
Fridge Net Capacity : 155 Litres
Freezer Net Capacity : 90 Litres

Energy Efficiency Rating : A+
Annual Energy Consumption : 277 kWh
Noise Level: 39dB
Dimensions (H x W x D) 1772mm x 543mm x 550mm
Minimum cabinet opening size (H x W x D): 1780mm x 560mm x 555mm
Doors are reversible, they can hinge left or right.


This Indesit appliance has a ten year parts and one year labour guarantee.









This appliance is no longer available,
please follow this this link to view our current models,