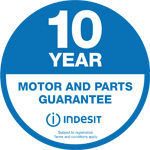 Indesit IWME127
Integrated Washing Machine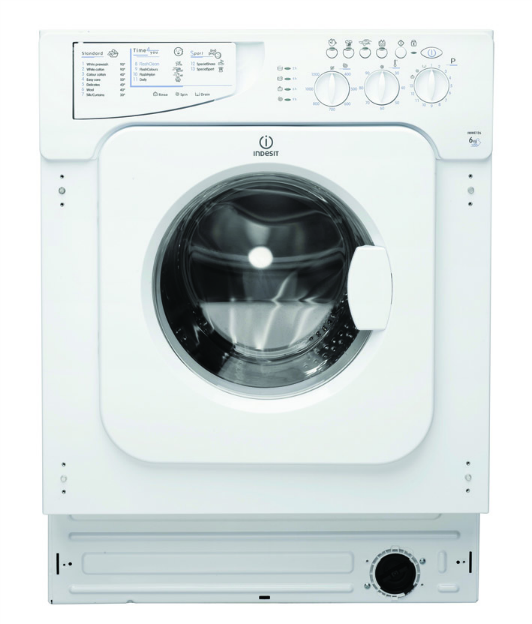 Main Features:

Standard Programmes:
White Prewash, White Cotton, Colour Cotton, Easy Care, Easy Care (light), Cotton Standard 60°C, 40°C & 20°C, Wool.

"Time4You" Express Wash Programmes:
Flash Clean, Flash Colours, Flash Nylon, Daily.

Sport Programmes:
Special Shoes, Special Sport.

Partial Programmes:
Rinse, Spin & Drain.

4 program progress light-up LEDs
Variable Temperature and Spin
Delay Timer
Easy Iron Option
Spin Cycle Control
Automatic Consumption Control
Overflow Device

Cabinet door is reversible, it can hinge either left or right. Washer door is not reversible (glass door).

Annual Water Consumption : 10268 Litres
Maximum spin speed 1200 rpm
Maximum wash load size: 7 kg
Annual energy consumption: 213 kWh

Energy Class : A+
Dimensions (H x W x D) 820mm x 595mm x 550mm
Minimum opening size (H x W x D): 830mm x 600mm x 560mm

This Indesit appliance has a ten year parts and one year labour guarantee.







This appliance is no longer available,
please follow this this link to view our current models,