Neff K8524X8GB
Integrated 70 30 Fridge Freezer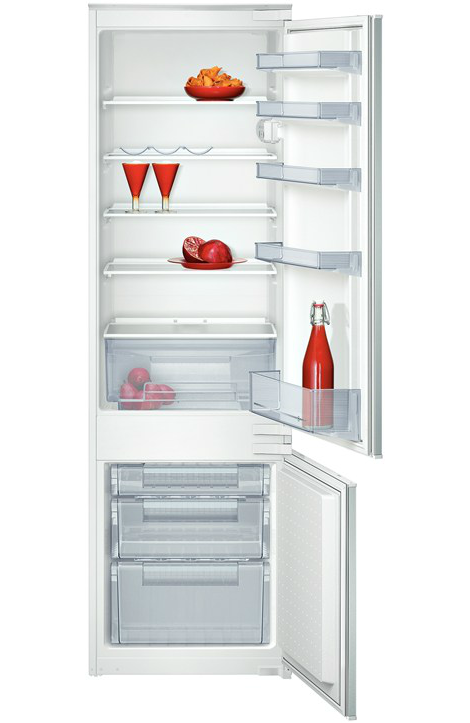 Design features:
Right hinged door, reversible.
Electronic control(LED chain).
Removable magnetic door seals - easy to clean.

Key features - Fridge section:
Automatic defrost fridge.
Bright interior LED fridge light.
5 safety glass shelves in fridge compartment of which 4 are height adjustable.
1 vegetable container with rippled base for improved air circulation.
Bottle rack.

Key features - Freezer section:
Manual defrost freezer.
4 star freezer rating.
3 freezer drawers.
Freezing capacity in 24 hours: 6 kg
Maximum freezer storage time in power failure: 13 hours

Fridge Net Capacity : 217 Litres
Freezer Net Capacity : 60 Litres
Slider Hinge System
Energy Rating : A+
Noise Level: 40dB
Annual Energy Consumption: 276kWh
Dimensions: 1772mm(H) x 541mm(W) x 545mm(D)
Minimum cabinet opening size: 1775mm(H) x 562mm(W) x 550mm(D)
Climate class SN-ST(suitable for temperatures between 10 to 38°C)


This Neff appliance comes with a full 2 year guarantee.

Appliance & Installation / Fitting €799
To order call 01 5252993