Zanussi ZBE603X
60cm Built In Solid Plate Hob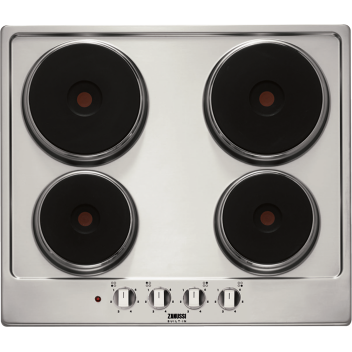 Easy to use front controls.
Great for left or right-handed cooks, front controls ensure total flexibility.
Easy to clean, a smooth hob surface with no dirt traps, so cleaning up couldn't be easier.
4 zones with red dot for faster heat up.
Power on light.
Colour Stainless Steel

Dimensions (WxD) 594mm x 510mm
Countertop cutting width: 560mm
Countertop cutting depth: 480mm
Countertop cutting height: 30mm


Warranty: 12 month parts and labour warranty.




This appliance is no longer available,
please follow this this link to view our current models,