Zanussi ZDT201
60cm Fully Integrated Dishwasher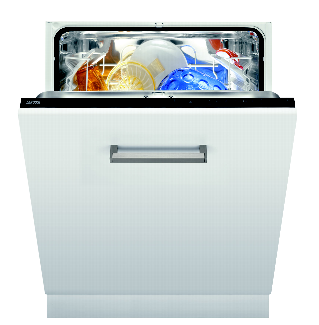 Place Settings: 12
Number of programmes: 5
Number of Temperatures: 3
Water Consumption: 16 litres
Noise Level: 51db
Other Features:
Height adjustable top basket.
Anti-flood device.
Programmes include:
30 min Quick
Intensive 65°C in 89 mins
Bio 50°C with prewash
Rinse and Hold
Normal 65°C with prewash.

Energy Rating : A
Dimensions (H x W x D) 818mm x 596mm x 555mm
Minimum opening size (H x W x D): 830mm x 600mm x 560mm

Warranty: 12 month & an additional 4 years major parts warranty.




This appliance is no longer available,
please follow this this link to view our current models,