Zanussi ZGG76524XA
75cm Built In Gas Hob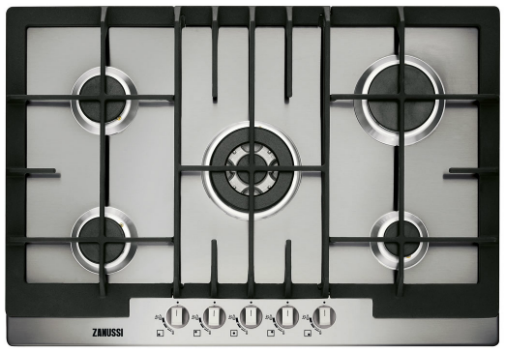 75cm gas hob with cast iron pan supports.
Front controls great for left or right handed cooks.
Removable cast iron pan supports.
Gas safety thermocouples - gas is cut off at source if the flame fails.
This hob comes with cable and plug to power the integral electronic ignition.
5 Burners: 1 - 4kW burner, 1 - 3kW burner, 2 - 2kW burners, & 1 - 1 kW burner.

Total Power of Hob: 12kW

Colour: Stainless Steel.

Dimensions (WxD) 744mm x 510mm
Countertop cutting width 560mm
Countertop cutting depth 480mm
Countertop cutting height 30mm


Warranty: 12 month parts and labour warranty.








Appliance & Installation / Fitting, Including Gas Cert €389
To order call 01 5252993