Zanussi ZGL62ITX
60cm Built In Gas Hob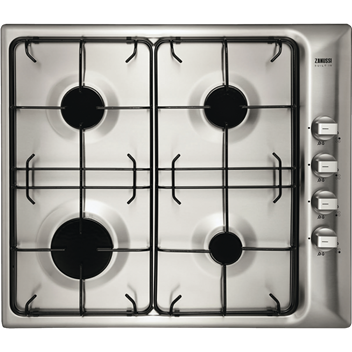 60cm 4 burner gas hob. 4 burners - 1 rapid, 2 semi-rapid, 1 simmer.
Single smooth hob surface with no dirt traps.
2 enamel pan supports.
Safety gas cut off using thermocouples.
This hob comes with cable and plug to power the integral electronic ignition.
LPG kit included.
Colour: Stainless Steel.

Dimensions (WxD) 580mm x 500mm
Countertop cutting width 550mm
Countertop cutting depth 470mm
Countertop cutting height 30mm


Warranty: 12 month & an additional 4 years major parts warranty.




This appliance is no longer available,
please follow this this link to view our current models,