Zanussi ZOB230X Single Oven
Single Built In Fan Oven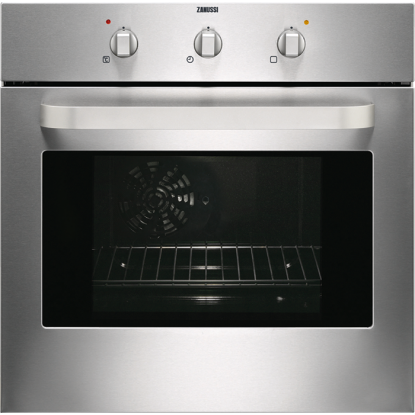 With simple controls that give excellent results, this functional oven offers stress free food!
Clear 'n' Clean enamel makes it easier to clean those stubborn burnt-on spills.
Thermaflow® fan cooking, the clever placement of the fan ensures no transfer of flavour from one dish to another. Lower cooking temperatures and shorter cooking times, help you save time and money.
Fan controlled defrosting.
Variable grill.
Colour : Stainless Steel

Energy Rating: A
Dimensions h,w,d : 590mm, 594mm, 560mm
Dimensions of cabinet opening to suit: h,w,d: 590mm, 560mm, 550mm

Warranty: 12 month parts and labour warranty.





This appliance is no longer available,
please follow this this link to view our current models,