Zanussi ZWI1125
Integrated Washing Machine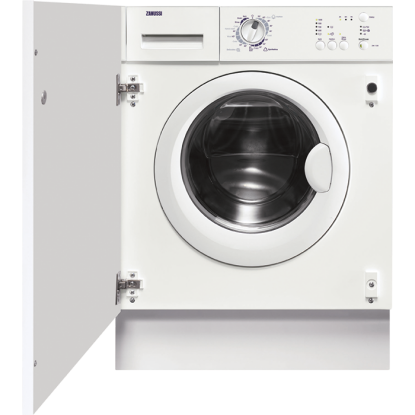 21 programmes including: Easy iron. Handwash programme / wool programme.
Pre wash option for extra dirty clothes, to loosen the dirt and remove it from clothes prior to the main wash.
Less ironing by keeping your wash load moving and using a cool down phase with cold water, this programme prevents delicate and synthetic fabric from developing permanent creases.
Delay start, set the delay start and relax, your washing machine knows when you want it to switch itself on.

Maximum spin speed (rpm) 1200
Maximum wash load size: 6 kg

Energy Rating : A-10%
Dimensions (H x W x D) 820mm x 600mm x 555mm
Minimum opening size (H x W x D): 830mm x 600mm x 560mm

Warranty: 12 month parts and labour warranty.




This appliance is no longer available,
please follow this this link to view our current models,